Tatiana Suarez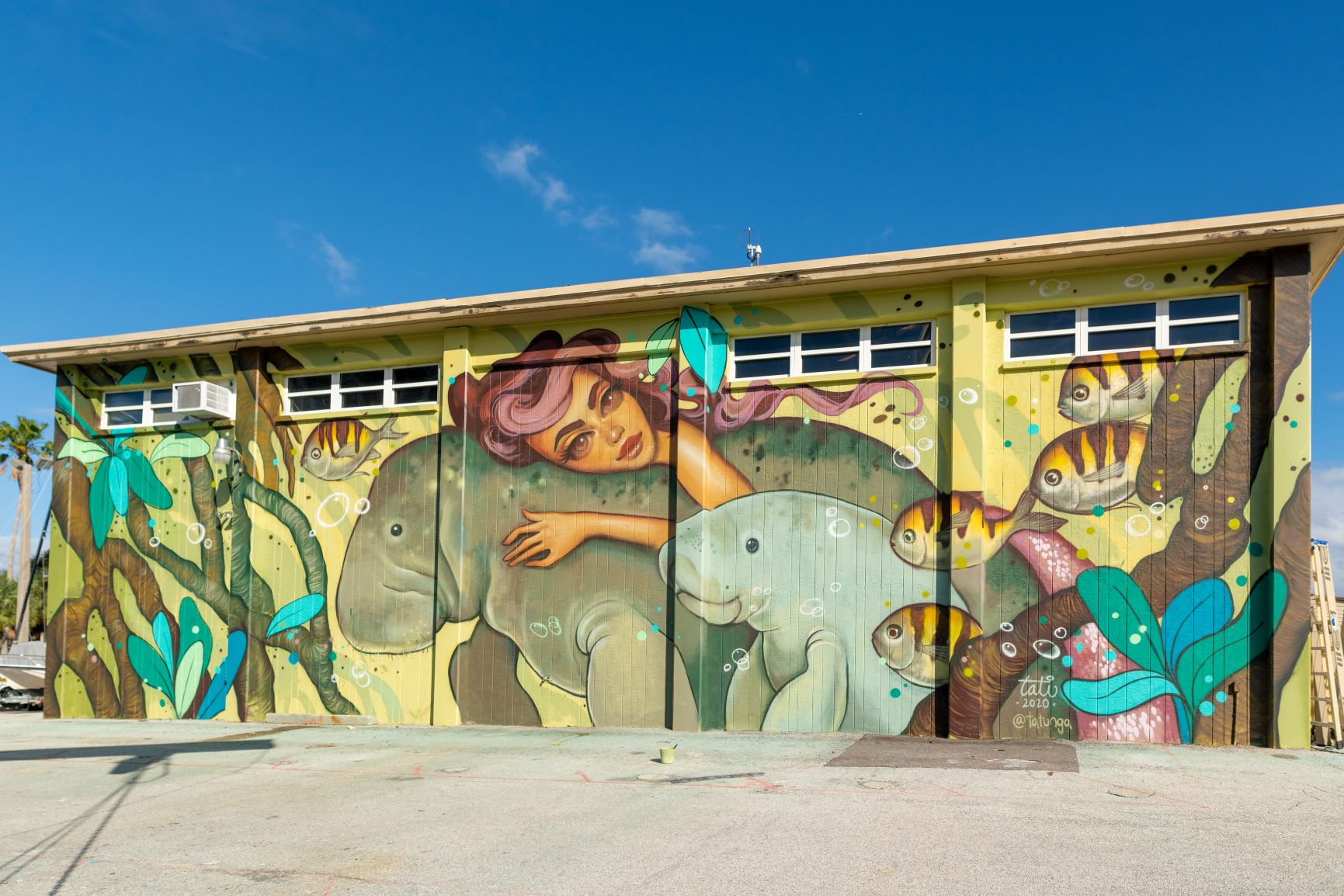 About Tatiana Suarez
Based out of:

Miami, Florida
Born and raised in Miami, Tatiana Suarez's work draws you into a surreal, creamy, and ethereal world filled with doe-eyed figures ornamented by unexpected colors and elements.
On both canvas and walls, Suarez's work is rich with symbols from her Brazilian and El Salvadorian heritage, juxtaposing the beautiful with the exotic to create enchanted narratives. The natural mythology and folklore from her respective parent cultures influence her work, from the indigenous face paint and adornment used to the rich and tropical color palettes of the South American landscape. Tati is a headlining muralist, having participated in Sea Walls projects around the world and other notable festivals like POWWOW!
Miami visual artist Tatiana Suarez's mural is on the topic of mangroves and manatees. This mural is sponsored by Ocean Conservancy.
Suarez is known for her ethereal feminine creatures, brought to life in pop surrealist style.
Her work has been featured in galleries across the country, including San Francisco's Spoke Art. She's collaborated with brands like Reebok and L'Oreal. Her murals can be found all around the world.