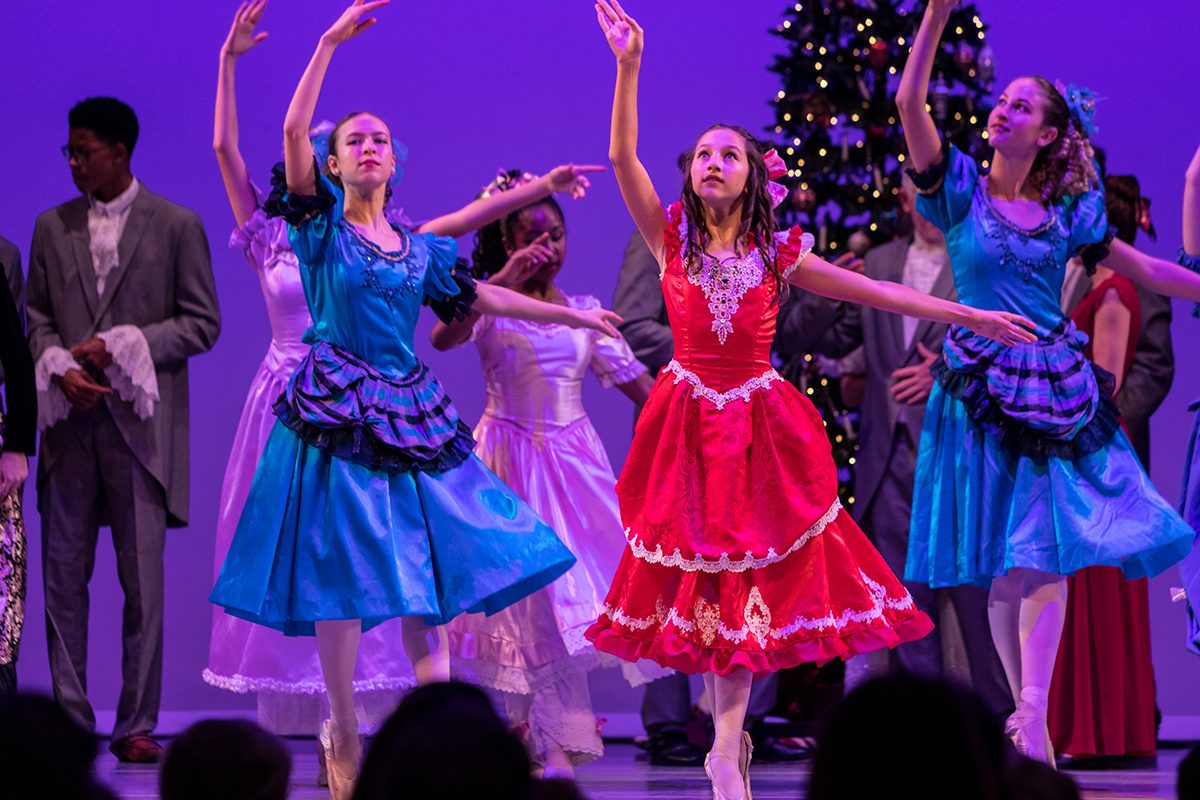 Grants for Students Studying the Performing, Visual and Literary Arts
Helping Young Artists Grow
The St. Petersburg Arts Alliance is honored to offer Funding Futures, a grant program for student artists in our community with financial challenges. Students who aspire to be exceptional musicians, actors, writers or visual artists are often faced with fierce competition and financial difficulties that prevent many from pursuing an artistic field.
The St. Petersburg Arts Alliance's Funding Futures Student Award program is designed to identify and encourage talented low-income emerging artists ages 10-17 in Pinellas County, seeking St. Petersburg programs in dance, music, jazz, voice, theater, digital arts, writing, photography, cinematic arts, visual arts, or literary arts. 
The program is open to all talented artists regardless of ethnic or social background or ability/disability. Applications are judged by a committee of arts professionals and arts instructors.
Since its launch in April 2017, SPAA has awarded nearly $34,000 to 62 students, providing access to dance, theatre and film summer programs, musical theatre classes – and even pointe shoes for a young ballerina.
Donations help build the Funding Futures Grant Program. Your gift will help a young artist advance their skills and hone their talents, and pursue an artistic future. Click here to donate!
Funds may be used for:
Tuition for summer or after school arts programs either virtual or in person
Musical instrument rental, purchase or repair
Dance shoes, music books and art supplies
Individual instruction or master class tuition
Guidelines for Students and Arts Organizations
Organizations that have nominated students
Academy of Ballet Arts
American Stage Teen Summer Institute
Arts Conservatory for Teens
Broadway Arts & Dance Academy
Girls Rock Camp
Morean Arts Center Summer Camp
Museum of Fine Arts, St. Petersburg
Nomad Art Bus
St. Pete Music, Acting & Dance
St. Petersburg City Theater
Sunscreen Summer Film Camp
Y Dance Academy
---
"This has been a fantastic experience for them.  It opens up doors that otherwise would never have been experienced and hopefully they can take this into middle and high school so they have opportunity in life."
– M.S., guardian to siblings taking acting, music and art classes
---
"She has become an entirely different child in the last two years, developing a self worth, confidence in her talent and developing an actual social life.  So much so that she has made friends and can't wait to start at PCCA with her like-minded theater people this fall.  Just overcoming the everyday tears would have been a great accomplishment but the self-worth she's found is 1000x the quality of life she had before.  Participating in this musical would be a great gift to her and I appreciate your consideration."
– Jocelyn S – Grade 9
---
"Brandon shared with us at the end of summer ceremony that the experience gave him growth in confidence and public speaking."
– Brandon E. – Grade 7
---
"Deshawn had some huge improvements during the Summer, overcoming his fear of addressing his peers in the room, to leading his peers through creativity with script writing and drawing out sets and plans"
– Deshawn N. – Grade 11