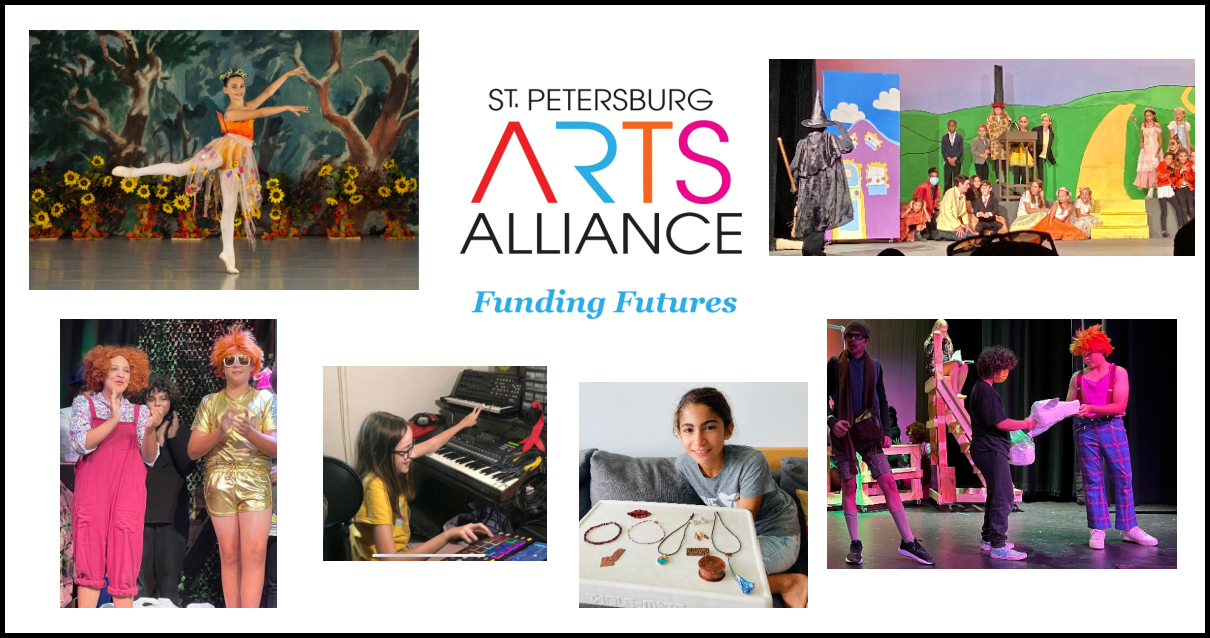 Parents/guardians, if you are in search of an arts camp for your student or child this summer, here is a listing of available camps located in St. Petersburg.  
The St. Petersburg Arts Alliance also offers financial support through our Funding Futures program.  Funding Futures Awards are grants for talented emerging artists aged 10-17 in Pinellas County with documented financial need, seeking St. Petersburg Summer Arts Programs in dance, music, jazz, voice, theater, digital arts, writing, photography, cinematic arts, visual arts, or literary arts.  
The program is open to all students regardless of ethnic or social background or ability/disability.  Applications are reviewed by a committee with awards typically in the $200-$1,000 range per student, depending on the program description with a limit of $2,000 per organization per year.  
Review these Summer Camp programs.
Choose the one that interests your student aged 10-17
Contact the organization for availability