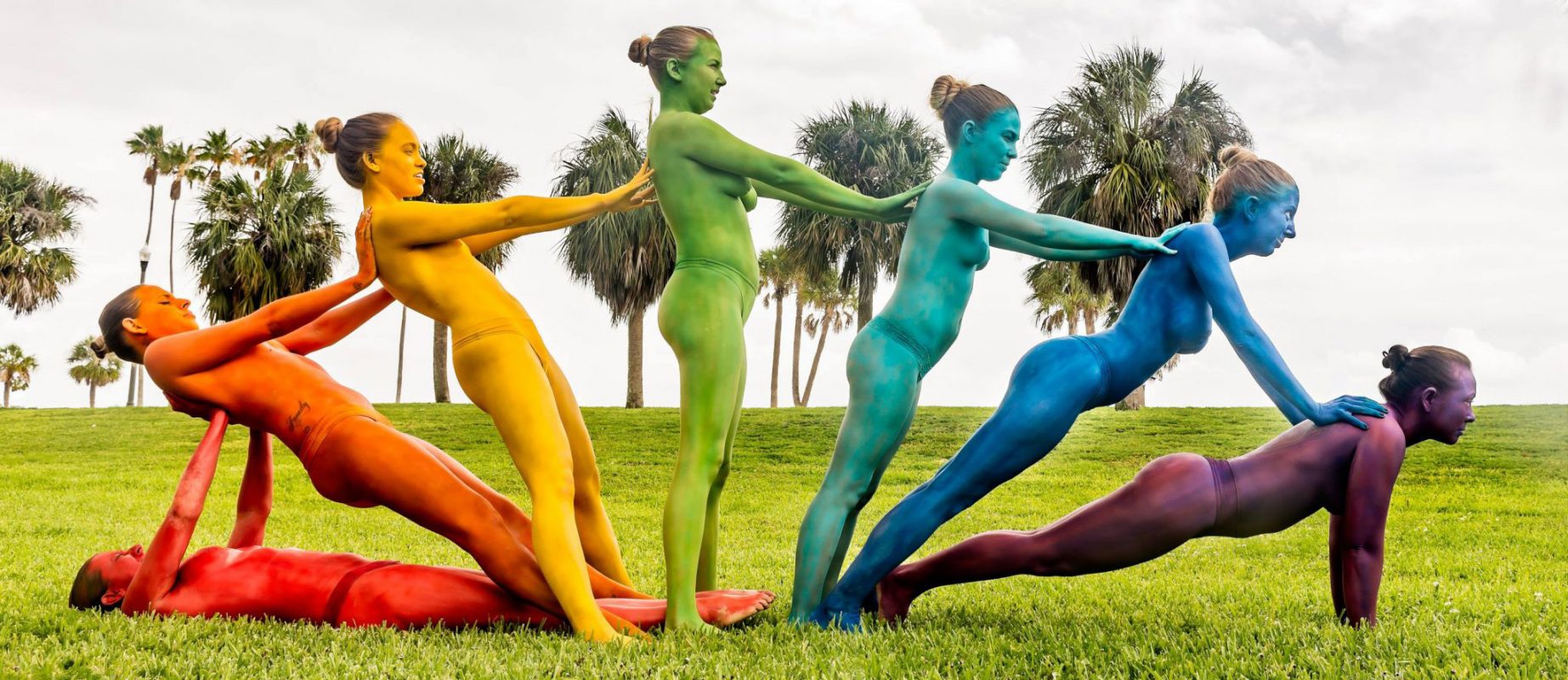 When you donate to the St. Petersburg Arts Alliance, you help us provide professional training for artists, assist students struggling to afford arts classes and support community arts projects. Your contribution helps us organize arts events open to everyone – Second Saturday ArtWalk and the SHINE Mural Festival – and celebrate the arts and working artists every day.
Second Saturday ArtWalk
Every month we bring five distinct Arts Districts together to welcome enthusiastic art lovers. ArtWalk has become a vibrant monthly celebration, where galleries and studios open their doors on a Saturday night and friends gather to explore new exhibits. We provide funding, organization, marketing, and free trolleys — supporting a regional economic strategy, bringing together area artists and arts lovers and providing access to the arts. (Up to 4,000 visits every month!)
SHINE Mural Festival
Every October the SHINE! Festival transforms our city streets into a curated, open-air museum showcasing large scale murals painted by local, national, and world-renowned artists.
Funding Futures
Our Student Arts Opportunity Grant Program is offered to outstanding students with financial need, to pay for summer arts programs, individual instruction, musical instruments and arts supplies.
MUSE Arts Awards
Our annual winter benefit for the arts, a gala event that funds development opportunities and grants for artists, and a wide range of free arts festivals. Help us shine a spotlight on artists and arts supporters who inspire and guide St. Petersburg as a thriving City of the Arts.
The John Collins Arts Endowment
The St. Petersburg Arts Alliance was Founded by John Collins, who lead the organization through its first decade.  Through his leadership, SPAA fulfilled its mission by supporting visual and performing artists, art organizations and the community as a whole.  Our core programs such as SHINE, our internationally recognized Mural Festival, ACE (Arts for a Complete Education), Individual grants, Funding Futures for students and our many nonprofit, business and governmental collaborations can be traced back to John Collins.  This fund will assist artists to do what they do best, create, innovate and add to the economic and cultural landscape of St. Petersburg. Read More...
ArtBeat e-newsletter
Our newsletter reaches artists, arts supporters and creative organizations countywide with essential news and information, including opportunities for working artists, grants, job postings, calls for volunteers and more.
Arts Alliance Business Academy
Our Arts Alliance Business Academy offers professional development programs to working artists and non-profit administrators. We recognize that working artists and arts organizations are small business owners in St. Petersburg's economy. This training is designed to help creative businesses grow.  Scholarships are offered thanks to sponsors.
The Arts Alliance Endowment
Established in 2015 at the Community Foundation of Tampa Bay, this endowment fund helps ensure the sustainability of our arts and cultural community. Read More...
Legacy Planning
Include SPAA in your legacy plans and you and your loved ones may enjoy tax or income advantages while helping us to support St. Petersburg's Arts Community. Read More...


We are extremely grateful to our donors for their leadership and annual commitment in helping us support our arts and cultural community.
Please email terry@stpeteartsalliance.org to explore these possibilities and more.
A COPY OF THE OFFICIAL REGISTRATION #CH38834 AND FINANCIAL INFORMATION MAY BE OBTAINED BY CALLING TOLL-FREE WITHIN THE STATE, 800-435-7352 OR VISITING WWW.800HELPFLA.COM. REGISTRATION DOES NOT IMPLY ENDORSEMENT, APPROVAL OR RECOMMENDATION BY THE STATE.