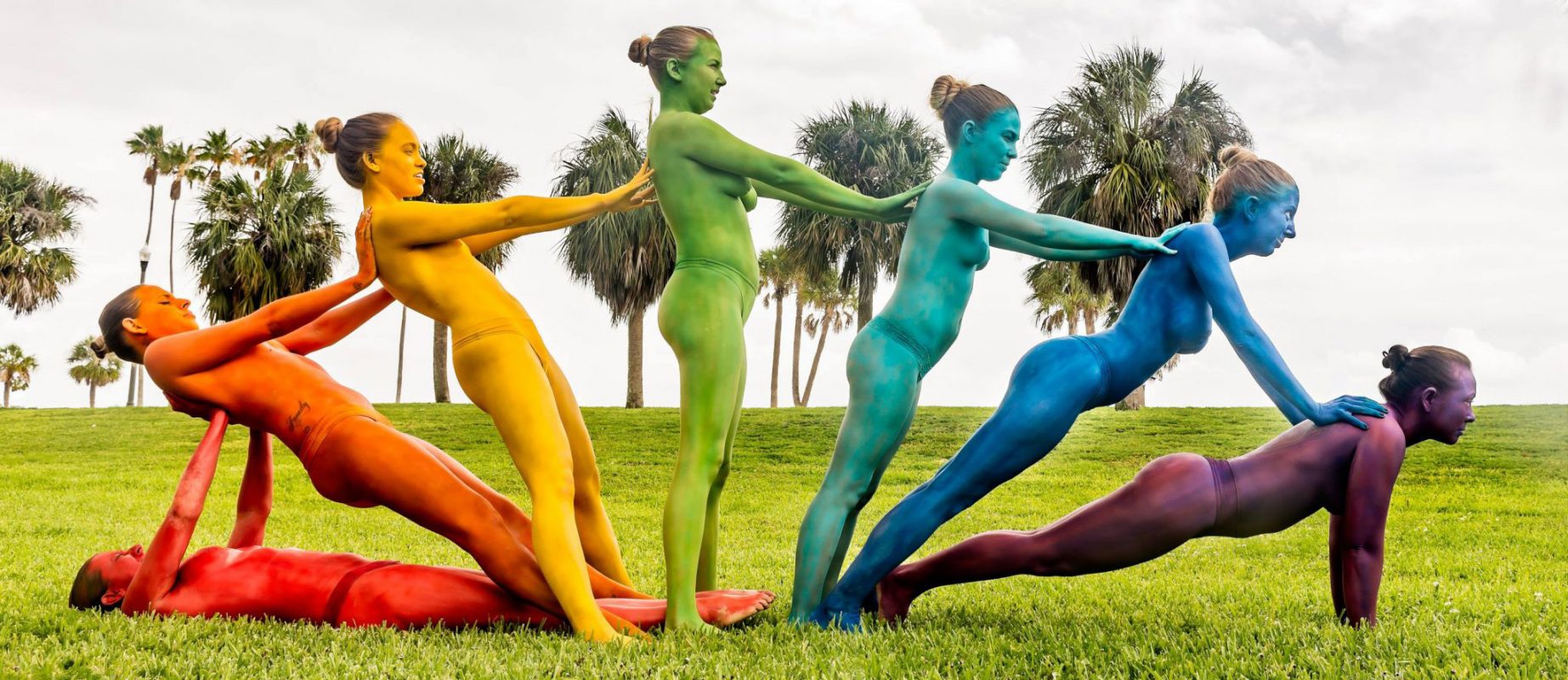 When you donate to the St. Petersburg Arts Alliance, you help us provide professional training for artists, assist students struggling to afford arts classes and support community arts projects. Your contribution helps us organize arts events open to everyone – Second Saturday ArtWalk and the SHINE Mural Festival – and celebrate the arts and working artists every day.
The St. Petersburg Arts Endowment 
Founded in 2012, the Arts Alliance evolved from a shared desire among city and community leaders to make a serious investment in our local arts organizations, artists, and creative businesses. The St. Petersburg Arts Alliance is the only 501(c)3 nonprofit dedicated to raising money and advocating for our entire creative community – artists, arts and cultural organizations, and creative businesses. We raise money through individual and corporate gifts, event sponsorships, and grants that support community-wide arts efforts.
To learn more about the St. Petersburg Arts Endowment and SPAA, visit : https://stpeteartsalliance.org/endowment for your direct contribution.
Or, donate to the St. Pete Arts Endowment by purchasing an Art-Wrapped Coffee Canister from community partner, Kahwa Coffee! These canisters are extraordinary since they will all be wrapped with local art with new canisters released every season featuring future artists that are participating in this project. Click here to purchase your art wrapped canister!
SHINE Mural Festival
Every October the SHINE International Mural Festival transforms our city streets into a curated, open-air museum showcasing large scale murals painted by local, national, and world-renowned artists. This festival always includes a number of community Bright Spot projects. These murals not only beautify our neighborhoods, but are also designed to help reduce speed and increase safety for drivers, pedestrians, and cyclists. 
Murals in Mind
An outdoor gallery consisting of 12 existing murals with added performance (music, poetry, dance, drama), so that viewers can stand in front of the mural or watch remotely and experience the merging of visual and performance art through Pixelstix technology on their smartphone, under the delicate umbrella of better mental health.  Each mural is special, and each mural seeks to find you, your inner peace and happiness and support your wellness.   Art connects us, heals, and shifts the way we perceive our world.  Art reveals the beauty of life, which is especially important when we experience depression, anxiety, loneliness and stress.
Funding Futures
Our Student Arts Opportunity Grant Program is offered to outstanding students with financial need, to pay for summer arts programs, individual instruction, musical instruments and arts supplies. It is our part of our mission to ensure that students have the tools and training to continue their interests in the arts.
LiFT
This program responds to the needs of emerging young artists, who wish to continue training and growing toward a creative career. The gap in assisting these students is financial in nature and we believe with some encouragement and resources, we can all help our next generation of artists succeed and grow.
MUSE Arts Awards
Our annual winter benefit for the arts is an opportunity to support the St. Petersburg Arts Alliance and its many programs to fund grants for artists, students,  strengthen education, advocacy and help us shine a spotlight on artists and arts supporters, who inspire and guide St. Petersburg as a thriving City of the Arts.
Hats Off to Performing Arts Garden Party 
Our annual brunch celebrates Performing Arts by highlighting the extraordinary contributions that this sector provides to our overall arts economy.  This event brings together the art of business and the business of art, evidencing the impact that the arts have on our city's economic growth and wellbeing.   
Arts Business Academy
Our Arts Alliance Business Academy offers professional development programs to working artists and non-profit administrators. We recognize that working artists and arts organizations are small business owners in St. Petersburg's economy. This training is designed to help creative businesses grow.  Scholarships are offered thanks to sponsors.
Second Saturday ArtWalk
Every month we bring five distinct Arts Districts together to welcome enthusiastic art lovers. ArtWalk has become a vibrant monthly celebration, where galleries and studios open their doors on a Saturday night and friends gather to explore new exhibits. We provide funding, organization, marketing, and free trolleys — supporting a regional economic strategy, bringing together area artists and arts lovers and providing access to the arts. (Up to 2,000 visits every month)
ArtBeat e-newsletter
Our newsletter reaches artists, arts supporters and creative organizations countywide with essential news and information, including opportunities for working artists, grants, job postings, calls for volunteers and more.
The John Collins Arts Endowment
The St. Petersburg Arts Alliance was founded by John Collins, who lead the organization through its first decade.  Through his leadership, SPAA fulfilled its mission by supporting visual and performing artists, art organizations and the community as a whole.  Our core programs such as SHINE, our internationally recognized Mural Festival, ACE (Arts for a Complete Education), Individual grants, Funding Futures for students and our many nonprofit, business and governmental collaborations can be traced back to John Collins.  This fund will assist artists to do what they do best, create, innovate and add to the economic and cultural landscape of St. Petersburg. Read More...
Legacy Planning
Please consider SPAA in your legacy plans and you and your loved ones may enjoy tax or income advantages while helping support the St. Petersburg's   Arts Community. Read More...
We are extremely grateful to our donors for their leadership and annual commitment in helping us support our arts and cultural community.
Please email terry@stpeteartsalliance.org to explore these possibilities and more.
A COPY OF THE OFFICIAL REGISTRATION #CH38834 AND FINANCIAL INFORMATION MAY BE OBTAINED BY CALLING TOLL-FREE WITHIN THE STATE, 800-435-7352 OR VISITING WWW.800HELPFLA.COM. REGISTRATION DOES NOT IMPLY ENDORSEMENT, APPROVAL OR RECOMMENDATION BY THE STATE.