MUSE ARTS AMBASSADOR AWARD
Recognizes a beloved St. Petersburg area artist of any discipline, who is a stellar representative of our "City of the Arts," and shares it with the world.  
Duncan McClellan
Duncan McClellan has been a tireless promoter of the arts in St. Petersburg and Tampa Bay.  He's known as a generous mentor, teacher and social innovator.
An artist all his life, glass is his most recent medium. After successfully working with leather and clay, he learned to blow glass in Ybor City in 1987. Duncan continued his studies with Fred Kahl and John Brekke at the New York Experimental Glass Workshop and studied in Murano, Italy.  
On returning to Florida, he worked for 20 years in Sigma Studio with Chuck Boux and other area glassblowers. It was during this time that he began to develop his vision for a thriving arts-centric community. St Petersburg offered possibilities.
In 2010, Duncan McClellan purchased and transformed a 7,800 square foot former tomato packing plant in St. Pete's warehouse district into a living, working gallery space. He was encouraged by then-Mayor Rick Baker to work with fellow artists Mark Aeling, Catherine Woods, Sal St. Germaine and others to help form the Warehouse Arts District. This neighborhood has become a thriving enclave of over 100 studios, artists and galleries.
The artistic and economic development of St Petersburg prompted McClellan to travel throughout the country and assist others in creating arts-focused community development. Duncan continues to actively support arts at home by serving on the boards of several nonprofit arts organizations, including the St. Petersburg Arts Alliance until his term expired last year.
In 2015, he founded the nonprofit DMG School Project to spread arts education to the general public, working with Pinellas County Schools to expose students to the multi-faceted challenges of the creative process.
Duncan states, "St. Petersburg has received national and international attention because of the variety and concentration of its vibrant arts community — which is now an important economic driver for the city." It's also because of Duncan's exemplary leadership.
Find out more at dmglass.com
MUSE LITERARY ARTS AWARD
Recognizes an artist or organization that has achieved excellence in the written word in fiction or nonfiction, journalism, playwriting, poetry or prose.
Your Real Stories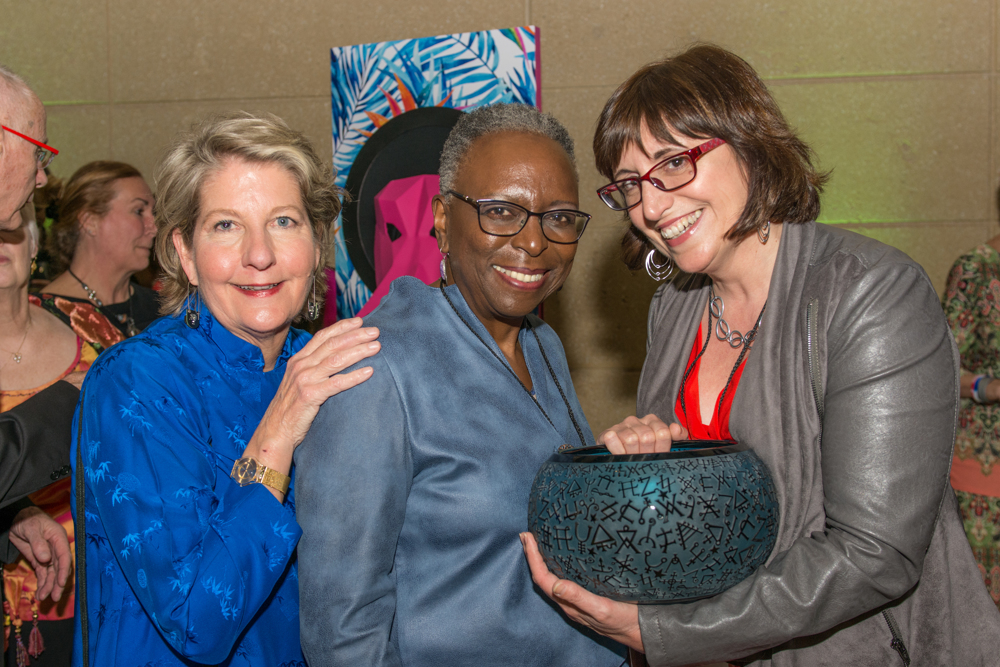 Since 2011, Your Real Stories has produced live programming as well as photographic and video exhibitions that tell the stories of people whose voices and perspectives are often not heard or celebrated.
YRS uses the tools of journalism, storytelling and theater to engage communities in conversations about tough topics. Their unique brand of theatrical journalism is a process in which local community members are interviewed – and from those interviews scripts are created that tell engaging human stories founded on the principles of inclusion and excellent journalism.
The YRS vision is to create, grow and sustain an inclusive movement of people and communities who strive to explore and understand their own stories and the experiences of others.
Dr. Lillian Dunlap is Executive Director. Jaye Sheldon is the Artistic Director. Together they founded Your Real Stories and create and direct its Decades of Day Work, St Pete Stories and the Off the Wall performance series and the annual week-long storytelling festival, Story Days in Tampa Bay. Together, they've written more than 70 original scripts based on the lives of local community members.
Find out more at yourrealstories.blog
MUSE PATRON OF THE ARTS AWARD
Recognizes an individual or couple who, with their time and treasure, generously support organizations or individuals that work in or concern the arts.
Hal Freedman & Willi Rudowsky
Hal and Willi moved here from San Francisco in January of 2000 — and immediately immersed themselves in the local arts and theatre scene. 
What they love about St. Petersburg is how accessible both performing and visual artists have been. Between them, they serve as Board members for arts-related organizations including American Stage, Jobsite Theater, Creative Clay and First Night St. Pete.
The Academy of Ballet Arts building they own on 1st Avenue North has been featured in the Arts Alliance's Virtual Mural Tour from the beginning — because it's covered in beautiful murals created by St. Pete artists.
Hal Freedman and Willi Rudowsky feel it's critical that they and others support local arts, particularly as public funding has dwindled… and, they affirm, "It's fun!"
MUSE PERFORMANCE ARTS AWARD
Recognizes an artist or organization that has achieved excellence in music, dance, theater or interdisciplinary arts presented to an audience.
Suzanne Pomerantzeff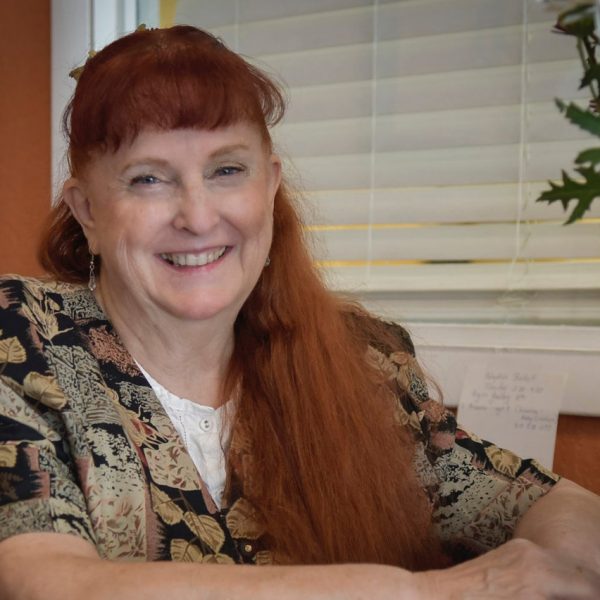 Suzanne Pomerantzeff co-founded the Academy of Ballet Arts 50 years ago, recognizing that an injury was going to halt her own performing career.
Since then, she has helped countless young people navigate their earliest journeys into the world of movement. She developed the Dance department at Pinellas County Center for the Arts at Gibbs High School and operates the St. Petersburg Ballet Company and the St. Petersburg Folk Ensemble of Russian folk dance out of Dance Academy Central at 1st Avenue North and 29th Street.
The Academy of Ballet Arts is one of the most established dance studios in the Tampa Bay area, offering professional dance instruction to children as young as three years old and to adults. Suzanne also teaches adaptive ballet to children with physical and neurological challenges.  
Her school's primary focus is to provide professional dance instruction to the under-served urban community of Midtown, in the heart of St. Petersburg. Her students have gone on to perform at prestigious ballet companies including Alvin Ailey American Dance Theatre, American Ballet Theatre, Ballet Met, Cirque de Soleil, Cleveland Ballet, Colorado Ballet, Dance Theatre of Harlem, David Parsons, Frankfort Opera Ballet, Houston Ballet, Kiel Opera Ballet, The Lion King on Broadway, Milwaukee Ballet, Moiseyev Dance Company, Mummenschanz, Pennsylvania Ballet, Repertory Dance Theater, Riverdance, San Diego Ballet, San Francisco Ballet and more.
Find out more at academyofballetarts.org
MUSE VISUAL ARTS AWARD
Recognizes an artist or organization that has achieved excellence in the visual arts including ceramics, drawing, painting, sculpture, glass, printmaking, design, crafts, photography, video, filmmaking and media arts.
YaeL Kelley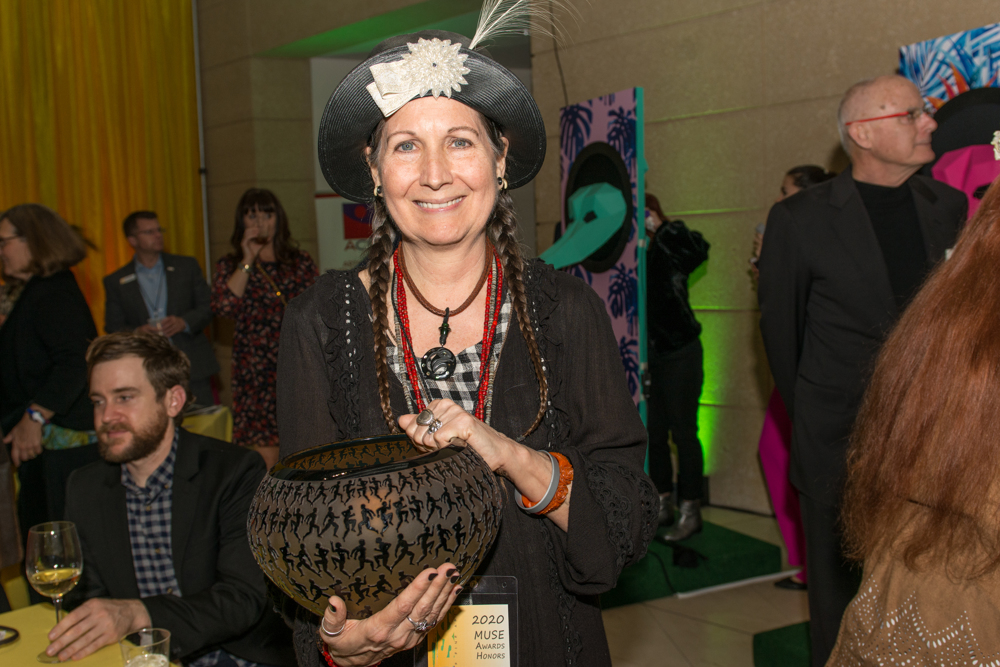 YaeL Kelley lives and works at her studio in the Artist Enclave of Historic Kenwood. Her eclectic heritage influences her artistic explorations. 
YaeL was born in Ohio and grew up in Florida, where she sold her first work at age 14. She's lived in Arizona and Texas and England, where she attended Suffolk College of Art and Design. 
Her career spans more than 40 years as a professional painter, arts advocate and certified instructor/demonstration artist for several major arts manufacturers, including Crayola Crayons, Winsor and Newton Watercolors and Daler Rowney. She's worked in the visual arts, in museums and in theatre. 
YaeL is a founding member of the St. Petersburg Arts Alliance. She served on the city of St. Petersburg's Arts Advisory Committee and the Mayor's Transition Team for Arts and Culture. Her work has been featured in solo shows and group exhibitions and her paintings are in collections internationally. She's represented in St. Petersburg by Red Cloud Indian Arts Gallery.
The MUSE Awards 2020 poster is D. YaeL Kelley's work titled Seven — A Thousand Portals. 
"Seven invites you to meditate on the universality of numbers, their importance and resonance through time, culture, religion and science.  It explores my understanding of what I call Corn Mother Concepts. The binding connection of love. Our understanding of ourselves within our community.  My grandmother taught me that I was a part of my community, that the health of that community depended upon me — and that my identity was not who I claimed to be but who claimed me."
Find out more at dyaelkelley.com