2019 MUSE Award Winners
MUSE Visual Arts Award honors Mark Aeling, MGA Sculpture Studios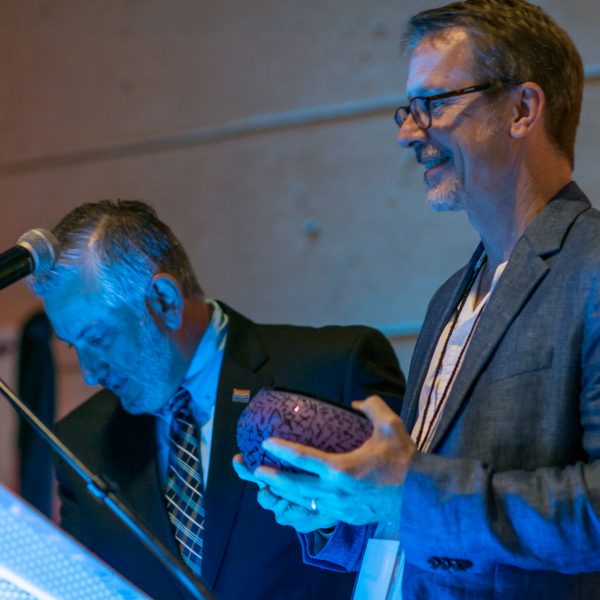 This award recognizes an artist or organization that has achieved excellence in the visual arts which include ceramics, drawing, painting, sculpture, glass-blowing, printmaking, design, crafts, photography, video, filmmaking and media arts.
MARK AELING earned his Master of Fine Arts in Sculpture at Washington University in 1993 and opened MGA Sculpture Studio, LLC, where he became well-known for design, fabrication and architectural industries in the Midwest region. Mark moved to St. Petersburg in 2005, where he has completed commissions for clients including BayCare Health Services, The Florida Aquarium and the City of St. Petersburg.  In 2013 MGA was awarded a private commission to create six life-sized bronze dolphins for Sundial. Mark was awarded public art commissions for the interior and exterior of the new St. Petersburg Police Headquarters. This fall he was asked to create a monument that commemorates the events of 9/11 called Rise that will be located at the ArtsXchange in the Warehouse Arts District.
MUSE Performance Arts Award honors John Lamb, Jazz Musician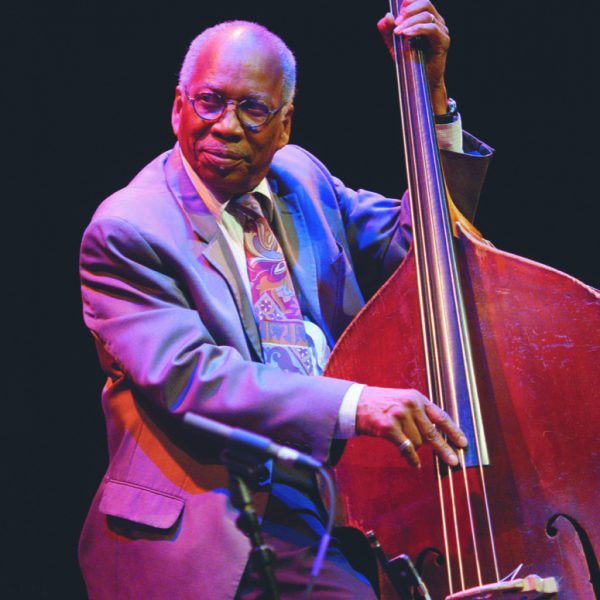 This award recognizes an artist or organization that has achieved excellence in the performance field to include music, dance, theater and/or interdisciplinary arts.
JOHN LAMB was born in Vero Beach and grew up loving to play music. His career took him around the world, playing tuba in the Air Force band, playing bass for the Duke Ellington Orchestra, Count Basie, Ella Fitzgerald, Billie Holiday, Carmen McRae and his jazz idol, Miles Davis.  John set a not-so-modest goal to become "the world's greatest bass player," and he achieved that goal during his tenure with Duke Ellington in 1964, when an article in Downbeat Magazine listed him as one of the top five bass players in jazz.  He returned to In St. Petersburg in 1972, where he taught music at Seminole High School and St. Petersburg College until his retirement in 1999.  John is active in the Tampa Bay jazz scene – playing gigs at The Palladium, at restaurants and just about anywhere there is music, mentoring musicians and having fun.
MUSE Literary Arts Award honors Sterling Watson, Author and Teacher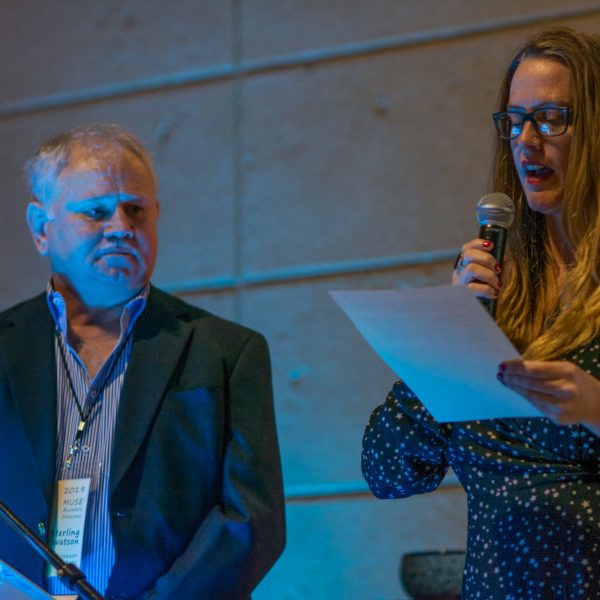 This award recognizes an artist or organization that has achieved excellence in the written word in fiction or non-fiction, playwriting, screenwriting, journalism, poetry or prose, print or digital formats.
STERLING WATSON has published seven novels, including Suitcase City, Fighting in the Shade, and Sweet Dream Baby. His eighth, The Committee, will be published by Akashic books in January 2020.  He has received three Florida Fine Arts Council Awards for Fiction Writing and his work has appeared in publications including Prairie Schooner, The Los Angeles Times Book Review, Gulfstream Magazine, and The Southern Review.  He chaired Eckerd College's Creative Arts Collegium for five years and received the John M. Bevan Teaching Excellence and Campus Leadership Award and the Lloyd W. Chapin Award for Excellence in Scholarship and the Arts.  After 34 years of teaching, he retired as the Peter Meinke Professor of Literature and Creative Writing.  Watson and Dennis Lehane co-directed the annual Writers in Paradise Conference for eleven years.
MUSE Patron of the Arts Award honors Lisa and Perry Everett, Collectors and Local Artist Supporters
This award recognizes an individual or couple who, with their time and treasure, generously support the arts.
LISA AND PERRY EVERETT didn't set out to collect art. They simply wanted to decorate their home with original art by local artists. Lisa, a retired pharmacist and Perry, a pediatrician, had no formal training in art, but found as they attended outdoor shows, benefit auctions and performances that the art world was warm and welcoming. Artists became friends and in some cases, adopted family, as they filled their home with original works in all media. While they believe in supporting local arts institutions, they find that the biggest impact comes from buying work from artists. They still enjoy the thrill of finding a new artist or a special work – now they just need a bigger house.
MUSE Arts Ambassador Award honors Jennifer and Jeff Lovelady, SHINE Mural Festival and local artist supporters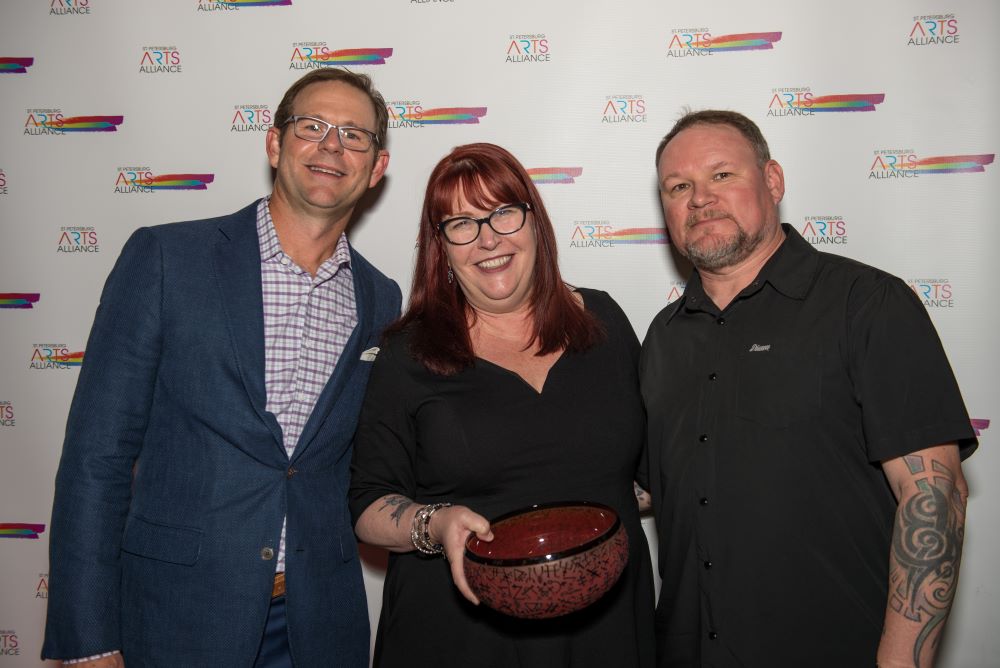 This award recognizes beloved St. Petersburg artists who are stellar representatives of our City of the Arts.
JENNIFER LOVELADY and her family started collecting local art in the mid-'90s and have incorporated art in their professional and personal lives.  They support local artists including Chad Mize, Bask, Frank Strunk, Andrea Pawlisz, Tes One, Bekky Beukes and Ya La'ford. As Director of Community & Cultural Affairs at Great Bay Distributors, Jenn has commissioned many indoor murals, which, along with other fine artists works have transformed the building into a contemporary art gallery.  Jenn has been a financial supporter of the SHINE Mural Festival since its inception. Jenn is on the board of freeFall Theatre and the city's Arts Advisory Committee.  She has supported arts organizations including SPAA, the Morean Arts Center, Creative Clay, the Warehouse Arts District Association and Florida CraftArt.  (Pictured are Jenn and her husband, Jeff and their thespian daughters, Alex and Ava.)
MUSE Special Volunteer Recognition honors Edel Mohr, Photographer and Author of Murals of the Sunshine City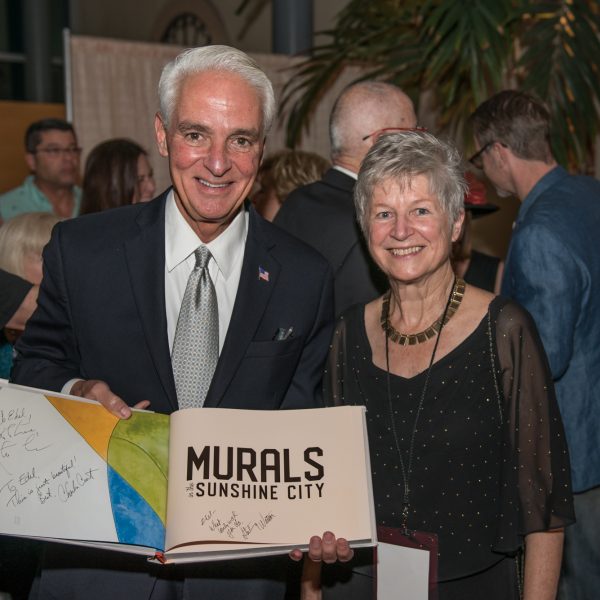 EDEL MOHR is a 30-year resident of St. Petersburg who, after traveling abroad and learning photography, began to photograph the city's murals.
Her passion for the project increased as she amassed a growing collection of mural photos from the past and present. She printed her first small mural book for her family, and the dream was born… she wanted to create a book for the public.  With the support of the Arts Alliance, Edel moved ahead, photographing murals old and new and documenting daily progress during the SHINE Mural Festivals in 2017 and 2018. Thanks to her single-minded commitment and drive, 480 murals appear in the stunning new book, Murals in the Sunshine City.
MUSE AWARD PARTNERS
Duke Energy
Hearn Hoyt Ramsey Wealth Management
J. Crayton Pruitt Foundation
St. Petersburg Arts Alliance
CABARET PARTNERS
Paul Carder and Jacqueline MacNeil
John and Mary Ellen Collins
Bruce Cook, Cook and Phillips Financial Group
Steven DeGregorio and Marcia Crowley
Hal Freedman, Realtor, Charles Ruttenberg Realty
Kelly Lee McFrederick
Al May
Joseph Papich and Chas Griffith
Martha Sotolongo
Jim Woodfield, Woodfield Fine Art Gallery 
MUSE TITLE SPONSORS
Heartfelt thanks to our MUSE Title Sponsors,on behalf of Arts for a Complete Education (ACE)
MUSE SPONSORS' RECEPTION PARTNERS
Hearn Hoyt Ramsey Wealth Management
Raymond James
PARTY PARTNERS
Duncan McClellan Gallery
Eckerd College
Englander Fischer Attorneys
Florida CraftArt
Morean Arts Center
IN-KIND SPONSORS
City of St. Petersburg
Extravaganza Productions
Florida Print Solutions
Laura Fage Signature Events
Museum of Fine Arts, St. Petersburg
Olympia Catering & Events
St. Petersburg Area Chamber of Commerce
Tampa Bay Magazine
Tampa Bay Times