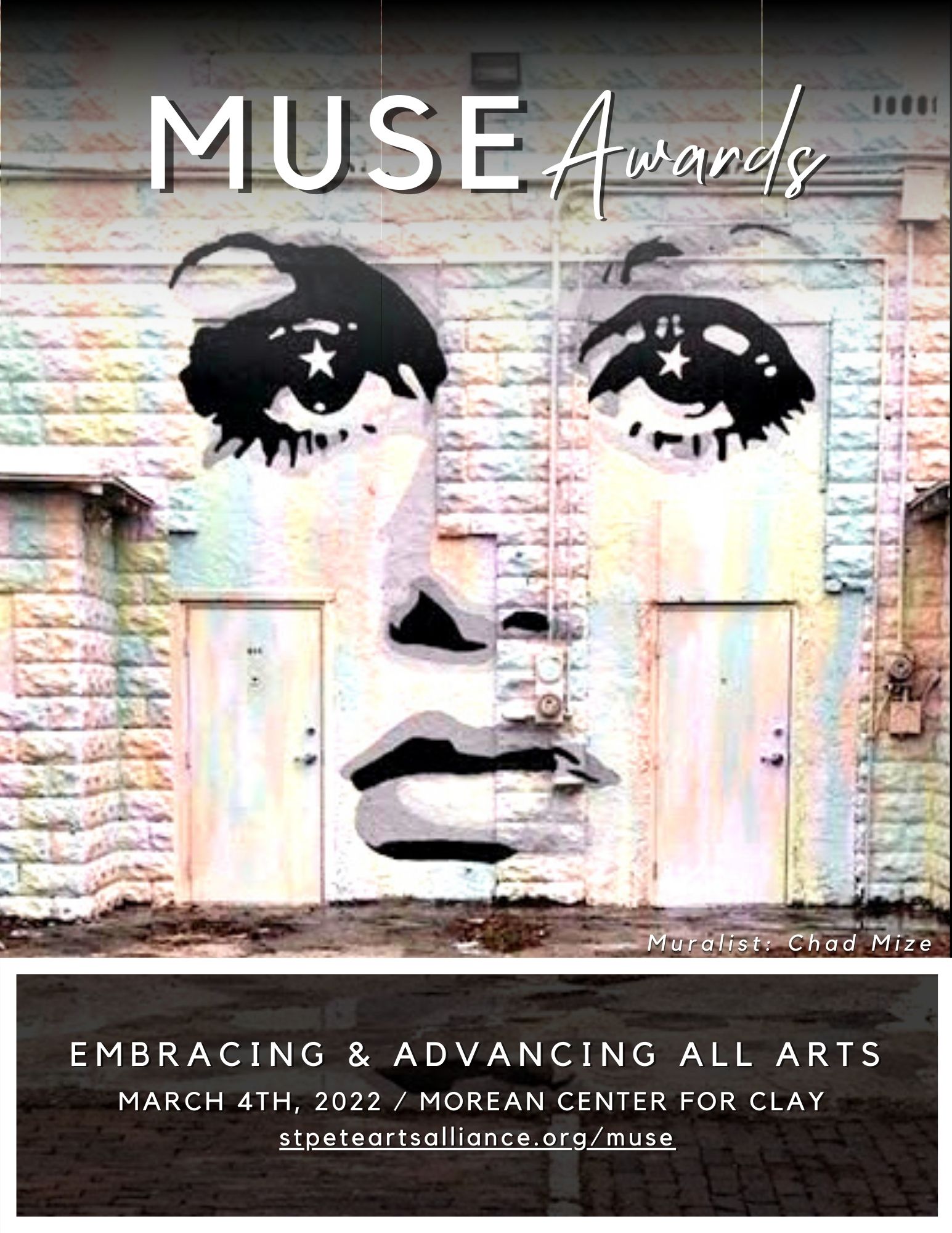 MUSE is back! We are overjoyed to honor our artists and celebrate our City of the Arts at the fabulous Morean Center for Clay in the Warehouse Arts District of St. Petersburg on Friday, March 4, 2022.  This is a welcome home event for all of us that have waited a long time to get together and you do not want to miss it!
MUSE celebrates the diversity of all the arts and culture in St. Petersburg and pays tribute to the remarkable talent and variety that can be discovered around every corner of our amazing city.  Community leadership and support over the years, has helped St. Petersburg continue to grow as an international arts destination.
Celebrate with all of us, as you will experience an evening of visual and performing art that will lighten your heart and lift your spirits!  
No stiff tuxes, no boring speeches, dress in your artsy best.
Our goal is to share all that art can do – communicate, inspire, connect, and deliver limitless possibilities.
Click Here for more information!