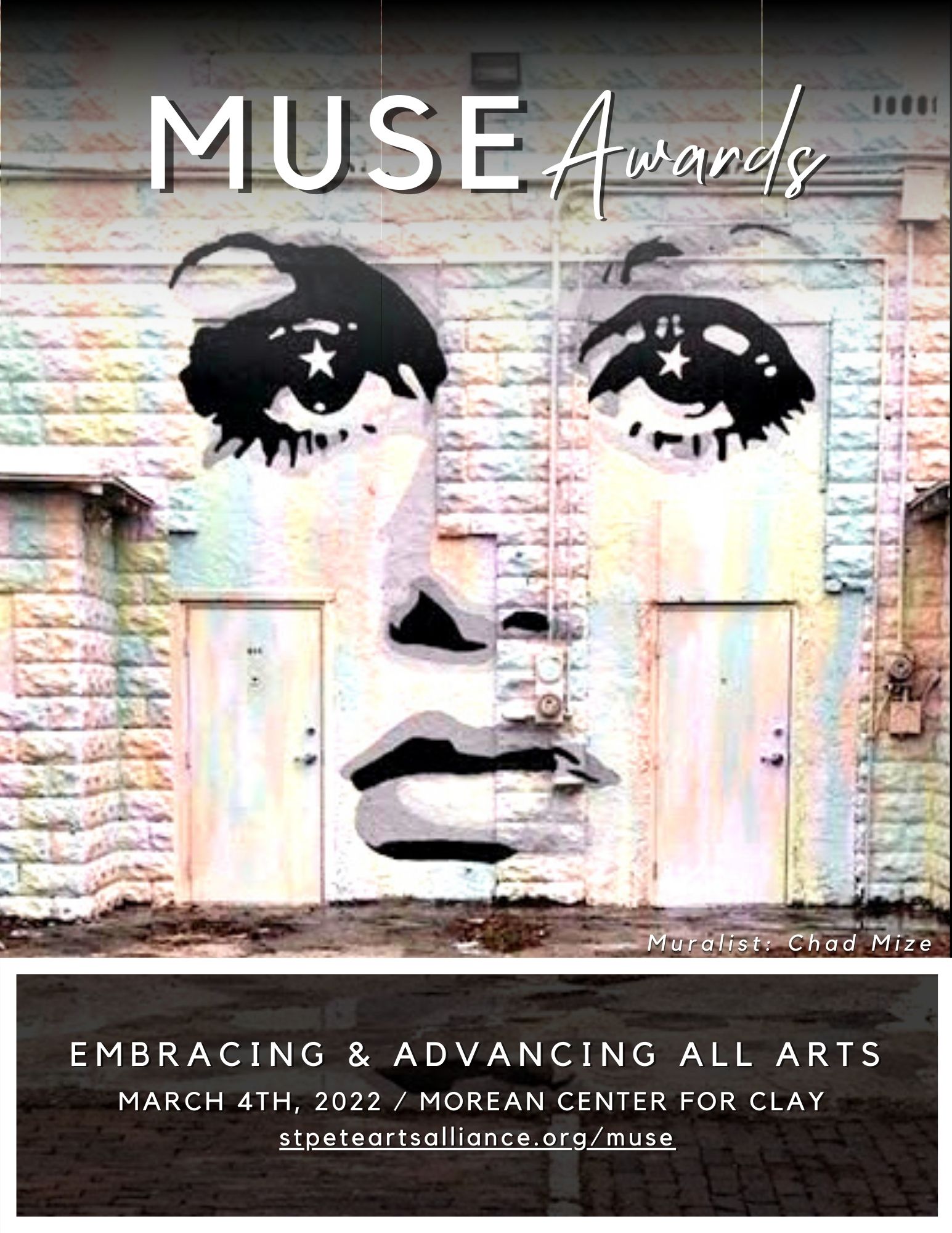 MUSE 2022
Friday, March 4th
Purchase Tickets
The MUSE Awards are presented by the St. Petersburg Arts Alliance to celebrate the artists and art-lovers in our community. 
No stiff tuxes, no boring speeches – it's a pARTy to uniquely honor the creative individuals who spark St. Petersburg. And a crucial fundraiser for the Arts Alliance's work. 
***We are committed to keeping our community safe! The MUSE Awards 2022 will be held outside and inside. The St. Pete Arts Alliance and the Morean Center for Clay have implemented CDC required safety precautions and best practices to reduce the transmission of COVID-19. These measures do not eliminate the inherent risk of potential exposure to COVID-19 in public spaces.
By attending MUSE 2022, an in-person event at the Morean Center for Clay, you voluntarily assume all risks associated with exposure to COVID-19.***
MUSE sponsorship helps us help all our arts groups. We facilitate the monthly St. Petersburg Second Saturday ArtWalk; produce the SHINE Mural Festival, publish ArtBeat, the only countywide e-newsletter with calls for arts and other cultural news; provide afterschool arts education awards and present arts business educational programs.
Usually held in February, this is an evening to re-energize and renew our commitment to collaborating all year long to make St. Petersburg truly a City of the Arts.
2022 MUSE Sponsorship Opportunities
For any questions, please contact Terry Marks at terry@stpeteartsalliance.org