The 80+ amazing SHINE murals created by local, national and international artists have been turned into a Drive-In Theatre art experience by the kind folks at Pixelstix, who install the markers you can use with your smartphone to bring up the descriptive SHINE audio tour and text transcript, to find out more about the art and artists when you're visiting the murals. 
Download and open the free PixelStix app.
It's easy to use. Here are the Step-by-Step instructions: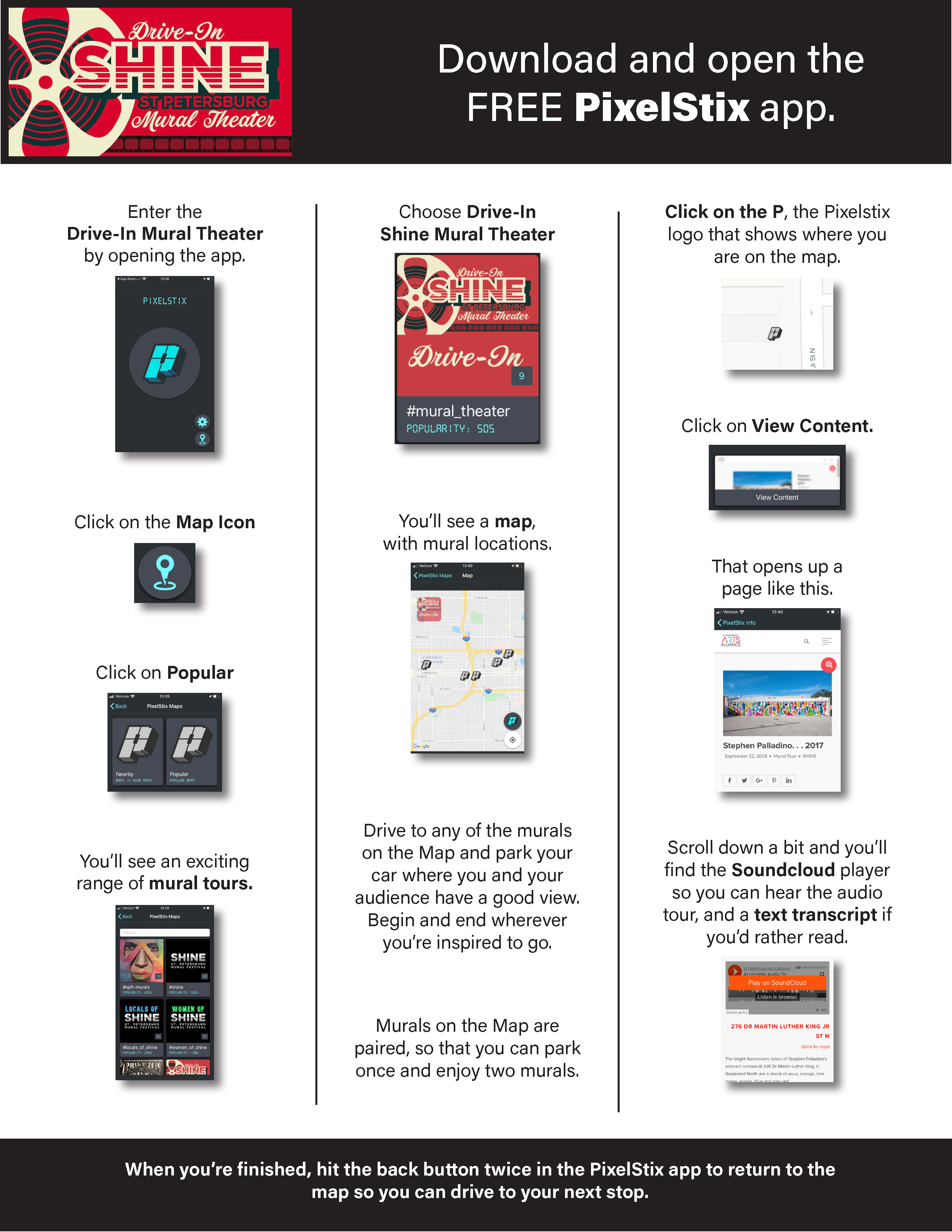 Click Here to Download PixelStix Guide
Many thanks to the creative folks at Pixelstix!