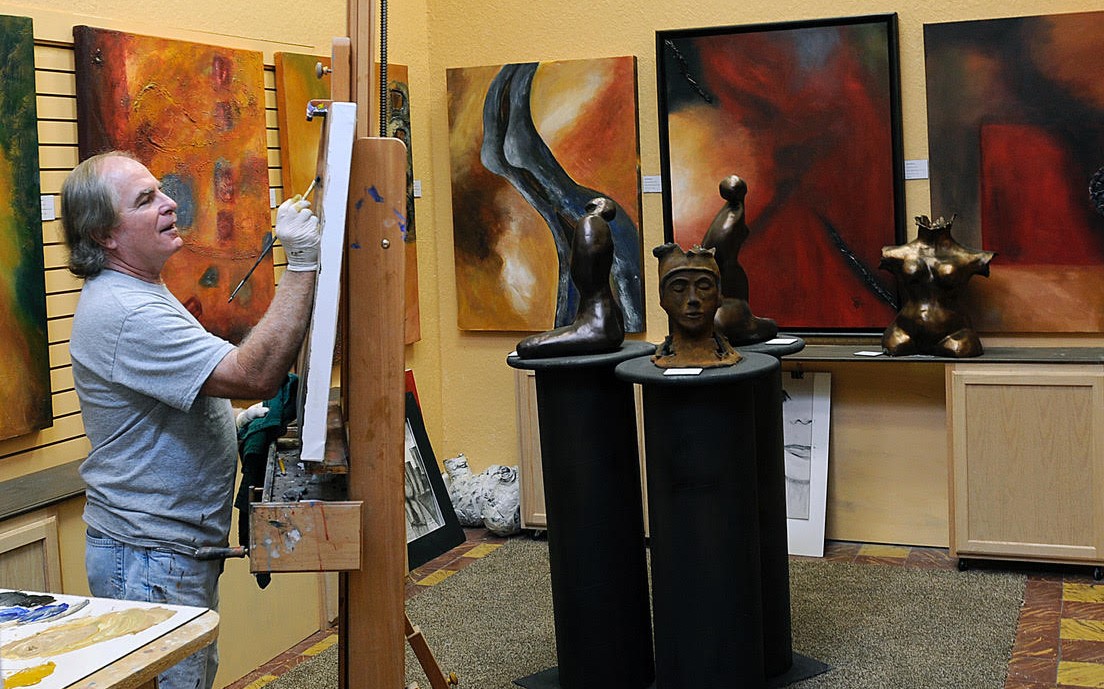 Founded in 2018, the $5,000 Jim Rolston Memorial Professional Development Grant was established to provide financial assistance to a resident artist of St. Petersburg, for training or education in improving or developing new art forms that will facilitate taking his/her work to the next level.
An accomplished artist and sculptor, Jim Rolston was a founding board member of the St. Petersburg Arts Alliance.  He truly found his artistic voice when he was able to devote all of his time to his art after retiring.  Continually working to develop his talent, he was committed to arts education and training. Jim's family and friends established this fund in his memory, feeling that it is a fitting tribute to his belief that an artist's journey is never over – there is always more to experience and learn.  
This grant for Visual, Literary or Performing Arts provides an established artist the opportunity to transform their talents and interpret their experiences with the world around them.
 This Grant Program has now been sunsetted. 
We thank the Rolston Family for creating and giving this award to these four deserving artists.
Grant Recipients
2021 - Mark Feinman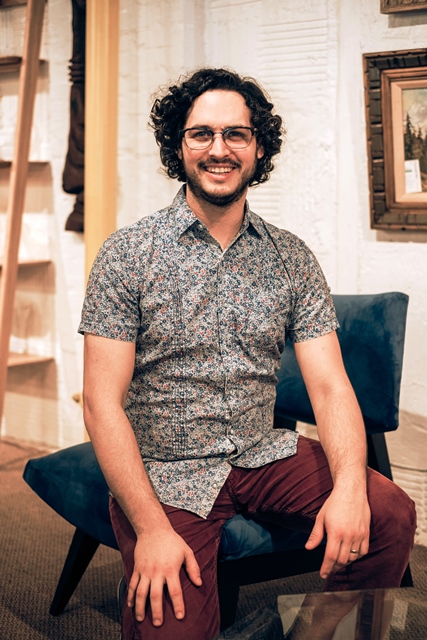 Mark Feinman is a drummer, composer, and educator from the Tampa Bay area with over twenty years of extensive performance and composition experience, ranging from film scores, albums, leading masterclasses at universities, and performing at festivals and venues around the US and Europe. Mark is the Adjunct Drum Set Instructor at St. Petersburg College, co-leads the trio La Lucha, and is one half of the songwriting team Moonlit Musica.
The grant will enable Mr. Feinman to attend two music composition workshops & residencies, led by a group of exceptional songwriters and industry experts. The first is an "Online Songwriting Retreat," a 3-day in-depth virtual workshop that includes guest masterclasses, interactive co-writing sessions, live critiques, and industry panels. The second educational residency is the legendary "Writer to Writer" 5-day workshop in the Catskill Mountains featuring renowned multi-platinum songwriter Andrea Stolpe and guests, this unique retreat is in-person for fully vaccinated adults and limited to a small group of composers.
Mark states he is "honored and delighted to be given the opportunity to advance my personal creative growth through immersive study, reflection, and intensive research. This grant will allow me to challenge and motivate myself as a composer, further develop my craft, and fully engage into projects. I cannot thank the Rolston family and St. Pete Arts Alliance enough for their generosity in recognizing & allowing the space for artists to grow."
2020 - Gloria Munoz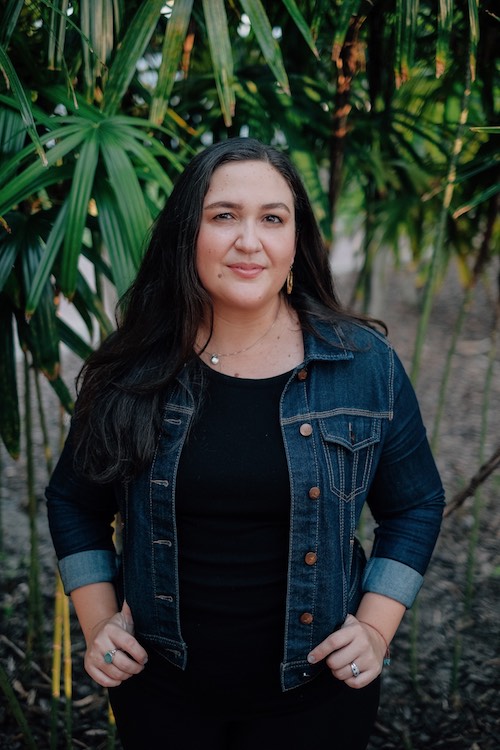 Gloria is a Colombian-American writer and translator. She is the author of Danzsirley / Dawn's Early, winner of the Academy of American Poets Ambroggio Prize, and of the chapbook Your Biome Has Found You. Her work has won a Lumina's Multilingual Award, a New York Summer Writers Fellowship, a Creative Pinellas Grant, and a Las Musas' Latinx Writer Mentorship. Her essays and poems have appeared in The Rumpus, Best New Poets, VIDA Review, Cosmonauts Avenue, Wildness, Puerto del Sol, Lumina, Burrow Press, Acentos Review, YES Poetry, Juke Joint, Entropy, and elsewhere. 
The grant will enable Ms. Muñoz to receive artistic training and development through The San Miguel Writers' Conference & Literary Festival, Nina La Cour's Slow Novel Lab, and two Catapult Writing Workshops. The workshops provide a rare opportunity to study with writers from all over the world, including Margaret Atwood, Richard Blanco, Yuri Herrera, and A'Lelia Bundles. 
Gloria is "thrilled to have this opportunity to develop my literary craft through study, inquiry, and practice. This grant could not have come at a better time in my writing career. This extra push allows me to dive into projects that require deep engagement and commitment. I am grateful to the Rolston family and the Arts Alliance for creating this opportunity for artists to grow in meaningful ways."
2019 - Wendy Durand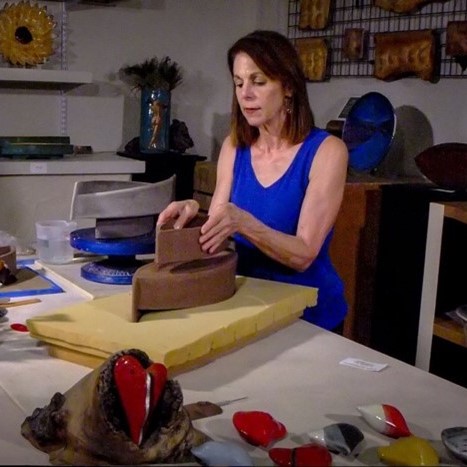 Wendy has been a professional full-time ceramic artist  for 12 years. Ten years ago she discovered slab construction, which has allowed her the most creativity and finally gave a voice to her work. Wendy Durand's beautiful, hand-built ceramics have organic curves, elegant angles and are finished in rich glazes. She recently used her award to study with ceramic artist, Jerilyn Verdin.
"I had been wanting to study with Jerilyn Verdin for over two years and was thrilled when I was awarded the Jim Rolston grant that made it possible for me to do so. I just spent a very intense, challenging and interesting five days at North Country Studio Workshop at Bennington College in Vermont. I learned some new techniques to make double walled vessels, and we were also taught how to make our own tools to create these pieces. This was an invaluable experience that will have a large influence on my body of work. " 
2018 - Beth Reynolds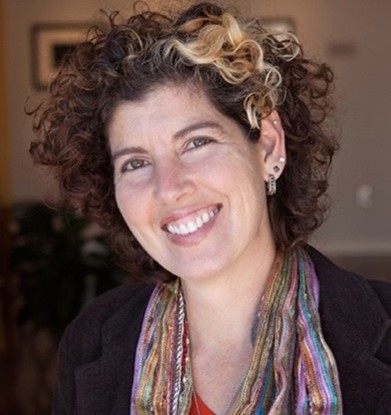 Nearly 20 years ago, Beth Reynolds started the photography program at the Morean Arts Center in downtown St. Petersburg. After leaving in 2009 to teach photography and work as a photojournalist, she returned to the Morean Arts Center as director of photography in 2016. She has been a photographer-educator for nearly 30 years. Her expertise includes documentary, fine art and portraiture photography. She teaches all levels of photography and has extensive experience leading travel-photo adventure tour groups. She used her award to attend a workshop with photographer John Paul Caponigro.
"The week-long workshop with John Paul Caponigro was transformative for my work as a photographer. I was immersed in learning at a level I had not experienced in many years. Caponigro's workshops are legendary - for the in depth lessons, conversations and insights he provides to students. The price of workshop and travel to Maine puts this experience way out of reach for me. The Jim Rolston grant provided the opportunity to take my work to a new level and learn fine art printing from a master. The skills I brought back, gave me confidence to print a well-received series of portraits of our Art of Valor veterans for an exhibition. I have also now sold several photographs printed with my new skills and led a workshop for Morean Students."