The All-County Choral Concert was held on January 22, 2018 at Clearwater's Ruth Eckerd Hall.
It was presented by Pinellas County Schools in collaboration with the Pinellas Music Educators' Association (PCMEA) and sponsored by the City of Clearwater, PCMEA and the Clearwater Arts Alliance.
Elementary, middle and high school singers thrilled the packed house with music that was emotional, electric, and filled with joy.
The concert showcased the talents of students chosen to represent schools in different regions of the school district, who came together to participate in a musical experience of the highest quality in this beautiful performance venue.
Clearwater Arts Alliance members welcomed parents and others guests with an Arts for a Complete Education brochure that highlights the value of study in the arts in preparing students for success in school, work and life.
Mayor Cretekos proudly displays his musical themed socks worn in honor of the occasion.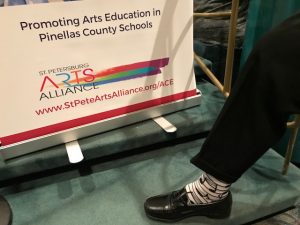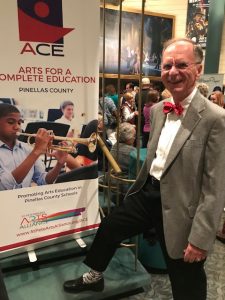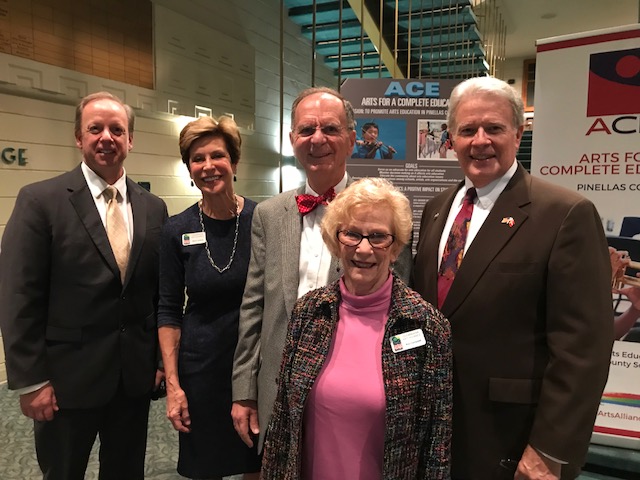 L to R: Clearwater Arts Alliance Board members Maria Cantonis and Kay Campbell welcomedSuperintendent Dr. Michael Grego, Mayor Cretekos and Dr. Bob Cundiff,
Clearwater Council member to the event.