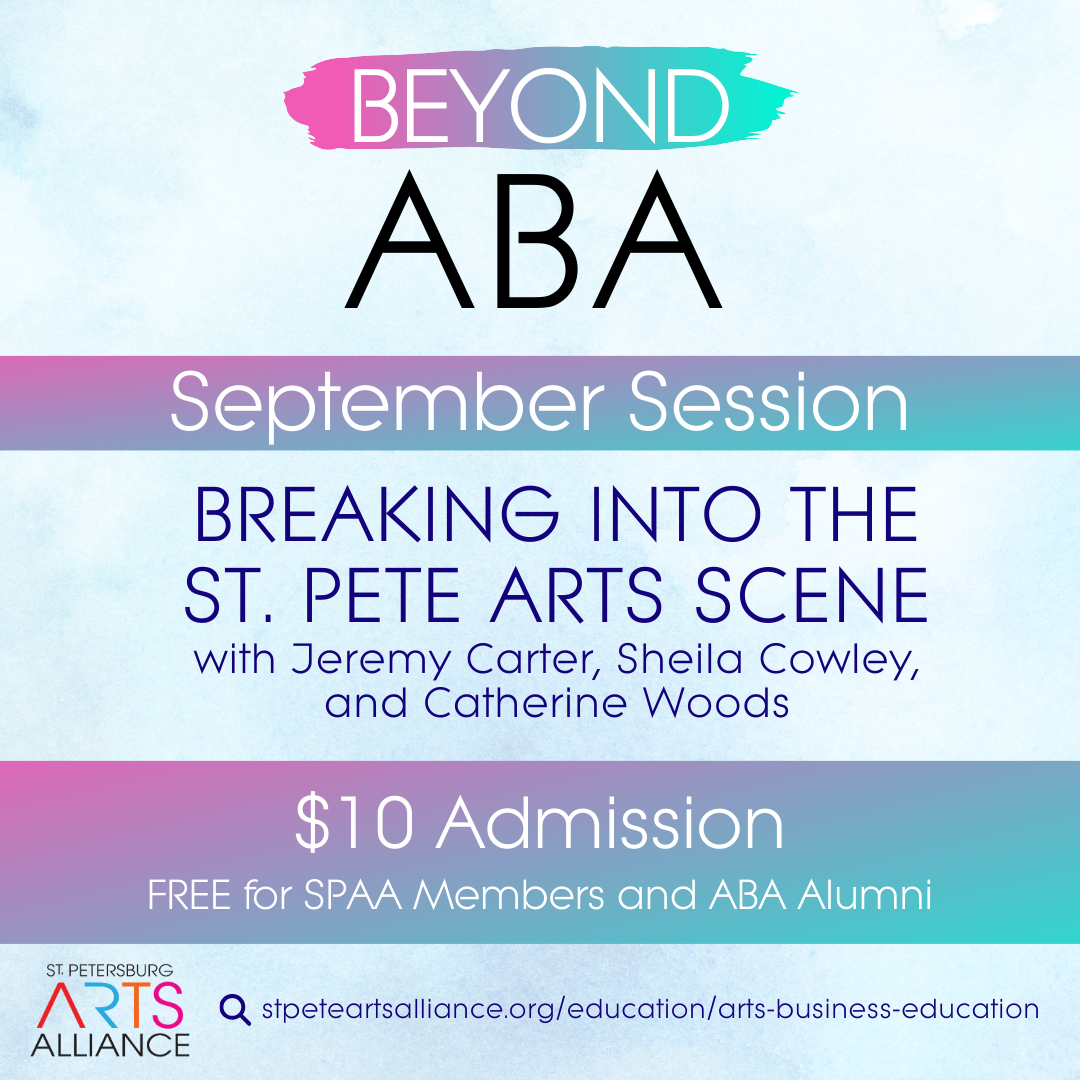 Arts Business Academy has helped our local artists gain business skills for many years, and we're ready to take this impactful program a step further! Beyond ABA offers monthly, one-off workshops to help our local artists learn from community leaders and strengthen their arts businesses. Each month, we bring together a diverse group of community leaders, industry experts, and successful artists who share their expertise, inspire thoughtful discussion, and assist local arts entrepreneurs on their professional development journeys. 
Why join Beyond ABA?
Dive deeper into topics covered during ABA
Maintain connections with fellow artists throughout the year
Make professional development part of your monthly routine!
Cost: $10/session 
FREE for ABA alumni & SPAA members
See Details & Register for Beyond ABA Sessions Today! 
Upcoming topics include:
(Click the registration link above to view more details)
September 20th at 6:30pm: Breaking into the St Pete Arts Scene
Becoming a Muralist 101 (date tbd)
Building Your Arts Business Plan (date tbd)
Work-Life Balance for Artists (date tbd)