Teresa Mandala - Bella Designs Studio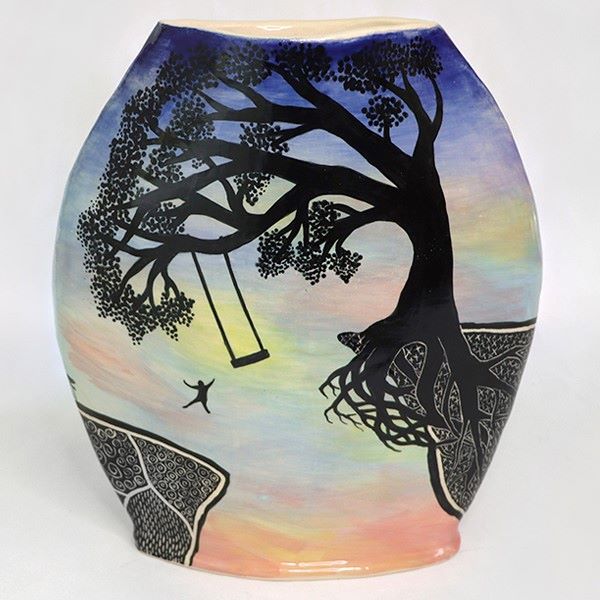 Fine Artist
Graphic Design
As far back as I can remember I've found solace in the arms of nature and the deep dark crevices of my mind. In both places, I have found peace and a deep connection to life beyond what reality presents. These two realms both inform and influence my work. Landscapes often remind me of a feeling or a memory and I'm drawn to create the connection I feel visually through my work.

My creative work includes graphic design, painting, sculpture, and ceramics. I believe in a cross-disciplinary approach to art; one discipline always informs and elevates the work in another. I think of my ceramic pieces as three dimensional paintings. Graphic design also has a profound influence on my visual art work, where I often incorporate patterns and repeated textures to draw the eye into the composition where metaphoric expressions reside, creating a sense of balance in emotional tension.

I use contrasts in light, texture, and form to investigate the unity in their existence. Light does not exist without the dark, it is in revealing the contrasts that the whole is revealed. The movement of textures and color reflects universal life energy and dark silhouettes take the shape of human forms to remove personal biases and instead reflect the unity in our humanity.

My ultimate goal as an artist is to change the way the viewer sees themselves in this world. To dislodge me and
the viewer from a limited view of separateness and awaken into a new way of seeing the connection in LIFE.