Gourdgeous Goddess Gals - GGG by Robyn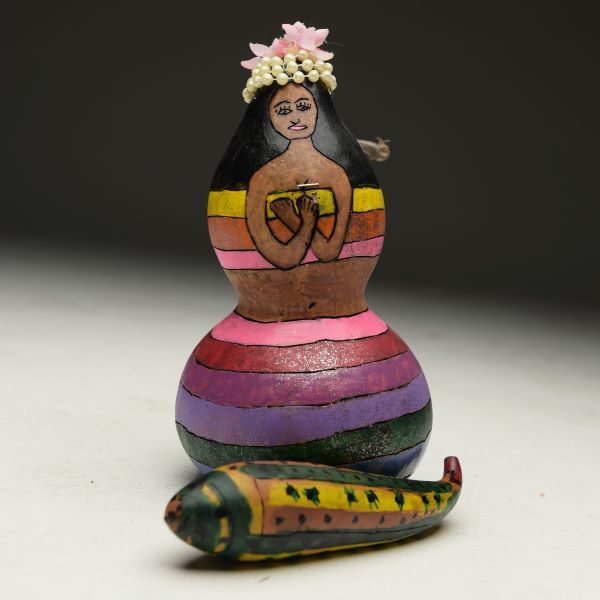 As each of us now faces the dangers of a global pandemic, it is time to humble ourselves before nature rather than resist its power. Gourdgeous Goddess Gals are designed to celebrate the beauty of diversity in all natural things - specifically women! My spiritual symbols are made from organic elements that both cherish the feminine and highlight and respect the materials given to us by Mother Earth.

Indigenous people all over the world have long considered gourds to be a natural female symbol of the Divine Feminine. Designed from gourds in various shapes and sizes, Gourdgeous Goddess Gals represent the diversity of the beautiful female form and the power of fertility while counteracting the body image hatred issues facing women and girls in modern civilization. They are altar pieces for rituals, rites of passage, and a celebration of all that is feminine.

As women before us have invoked the power of the Great Mother, the embodiment of Nature, the Goddess in all her many forms to protect them during difficult times, as do my dolls. If we destroy nature, nature will destroy us. If we respect nature, nature will respect us.