Denise Cormier Mahoney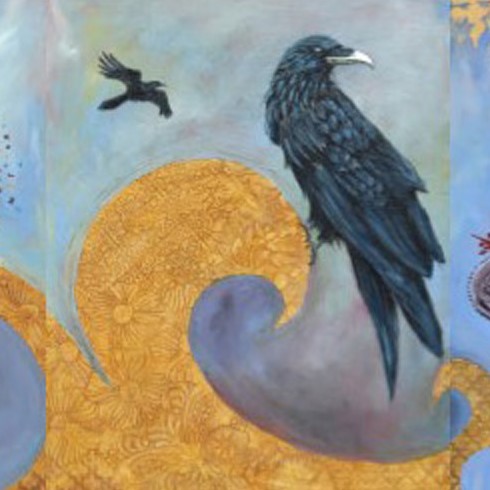 ArtWalk
Classes
Fine Artist
Denise Cormier Mahoney is a mixed media painter and printmaker. Her contemporary Folk Art Paintings are narrative, colorful and visually textural.

As a narrative artist, she explores the significance of story by embracing shared experiences and human interactions. Denise embraces trees for their beauty, strength and spiritual nature and uses them as allegory and identity. Her subject matter is diverse and her materials a mixture of acrylic, gold leaf, fabric and paper collages fusing patterns and textures that focus on themes that unite rather than divide.

Denise received her BFA in printmaking & painting from the Nova Scotia College of Art & Design in Halifax, Nova Scotia and her Master of Art Education from Texas Tech University in Lubbock, Texas.