Ted VanCleave Studio at Five Deuces Galleria - Studio 1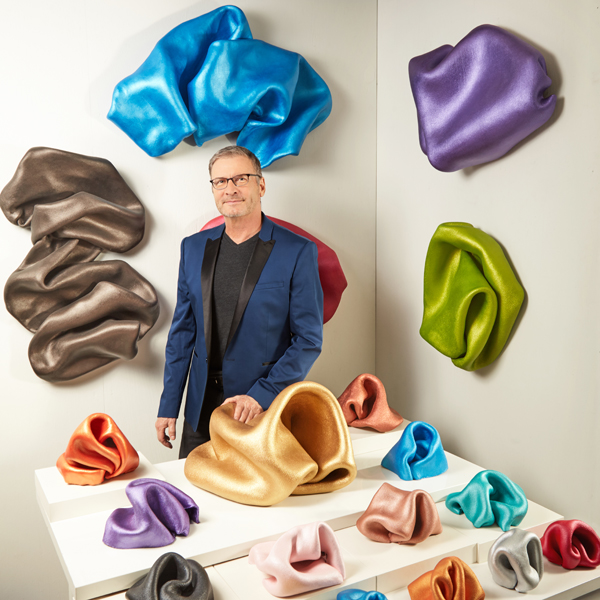 ArtWalk
Fine Artist
Galleries & Studios
Photography
Ted VanCleave has been creating art for more than thirty years while living in San Francisco, Los Angeles & Miami before making Saint Petersburg his home in 2017. VanCleave's Sinuosity sculptures are sought after for their sensuous shapes, delicate folds & metallic finishes, but they are also a dichotomy. Each sculpture looks like gently folded fabric that could easily be compressed and flattened but they are as hard as a rock and permanently frozen in their final expression.

VanCleave's media of expertise include sculpture, abstract painting and photography. He always brings an original point of view to his work.

Artworks by VanCleave can be found in collections in the USA and internationally and have been acquired by the Frederick R. Weisman Art Foundation as part of their permanent collection. His work was exhibited at the Dali Museum in 2018. He's also exhibited widely during Art Basel in Miami including Art Miami, Art Miami Context and Aqua Art Miami. His work was exhibited in four major fairs simultaneously via four top international galleries. His interviews on CNN among others have received a worldwide audience.