Murals By Us-Alyse and Carlos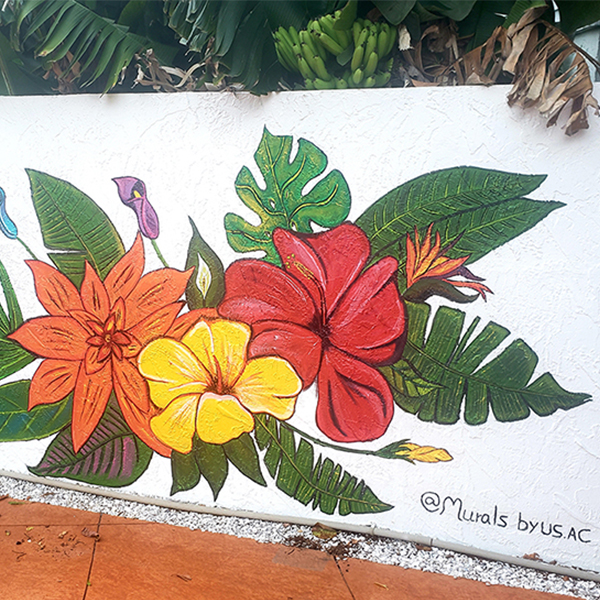 Alyse and Carlos are both artists in their own right. Carlos grew up in Cuba watching his Dad paint for Movie Studios and he loved to draw.

Alyse and her Mom painted her first mural with trash bags when she was a kid. Without paint brushes, they set out to create a Jungle Scene! She's been painting canvas paintings for years.

During the Quarantine they got bored and decided to paint their fence. As their neighbors started honking, waving and sharing how happy the sight made them during such a crazy time, they grew more inspired. One by one,  projects became bigger and better until they decided to become full-time mural artists.

You'll notice their artwork is primarily happy, bright colors to help make everything a little more cheerful, although they haven't backed down from a theme. One of their one recent additions is the VFW Memorial Tribute on Central Avenue.