Laura Irmis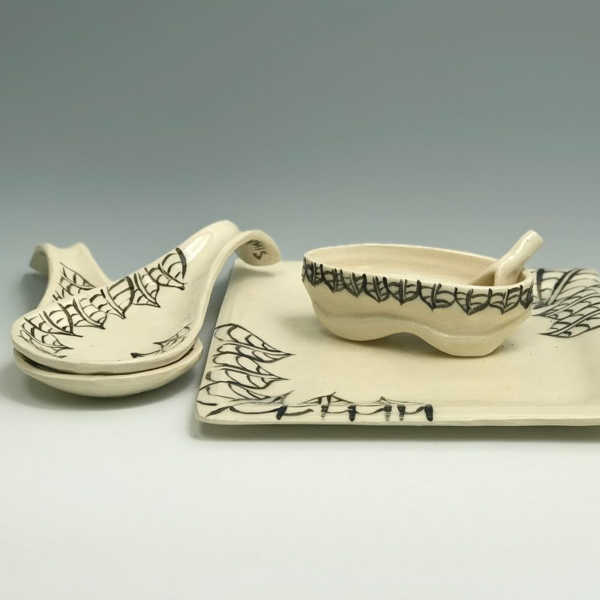 Laura has lived in St. Petersburg since the age of one. Raised by her grandmother, she grew up in a vibrant home with a love of music and art, plus a fascination and admiration for art practices. As an only child, she found trust and solace with creating art and listening to music.

While working towards her B.A. in visual arts from Eckerd College, she acquired a position under the ceramicist Charlie Parker, Muse Artist of the Year (2018). She was a ceramics instructor, studio manager, technician and curator of the beloved Trust Birth Art Show. She continued as a guest artist with Creative Clay and was the artist-in-residence at Craftsman House Gallery in 2006.

Now, as an educator and mother of three young boys, her work evolves and her narrative expands with the urge of balance and harmony.

My latest works explore the intricate balance of space I grasp as I attempt to create a calm vibration. By adding surface decoration of slip and underglaze line work in a sort of compulsive meditation, I work on the piece until a perfect balance is created. As I throw, alter and build with clay I am interested in what happens with the form, line, edge and their relationships. In order to create this harmony, the theme of Nature lives in all my work nurtured by my childhood experiences.