Peter Meinke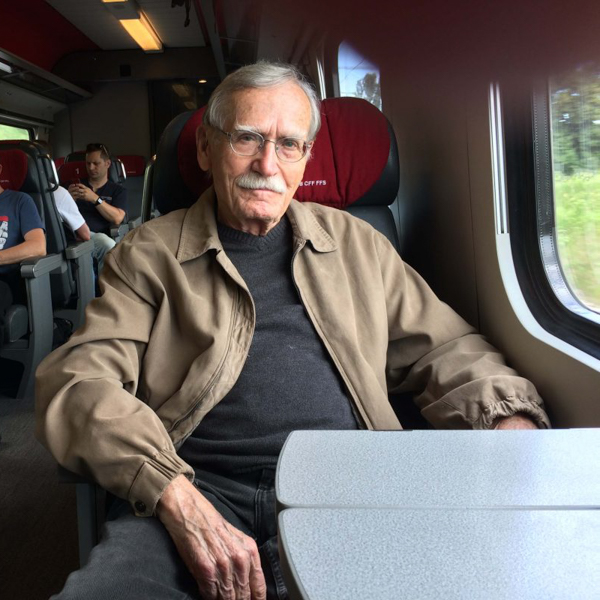 Peter Meinke is a poet (8 books in the prestigious Pitt Poetry Series, 7 chapbooks , and a book on writing poems, The Shape of Poetry);  a fiction writer  whose stories have been chosen for Best American Short Stories and the O. Henry Awards (his first fiction book, The Piano Tuner, won the 1986 Flannery O'Connor Award, and The Expert Witness, was published by the U. of Tampa Press in 2015); and essayist, whose columns from the Poet's Notebook in Tampa Bay's alternative weekly Creative Loafing, have been collected in two books, Truth & Affection (2013) and To Start With, Feel Fortunate, which won the 2017 William Meredith Award.

Many of these books have been illustrated by his artist wife, Jeanne Clark Meinke, whose drawings have appeared in The New Yorker and many other magazines.

A popular reader, Peter's given readings around the world (France, England, Austria, Poland, Nigeria, etc.) and in colleges and schools throughout America, as well as at the Library of Congress. He's listed in the Speakers Bureau at the Florida Humanities Council in St. Petersburg.

He was the first Poet Laureate of St. Petersburg (2009-2014) and is now Poet Laureate of Florida (2015-2019).


As a life-long writer, Peter Meinke writes slowly and steadily, covering life in America in all its beauties and disasters, with no set plan or program. He has written that a writer in general, and a poet in particular, "should be knowledgeable and skilled as any carpenter, passionate and dignified as any priest."