Ana Maria Vasquez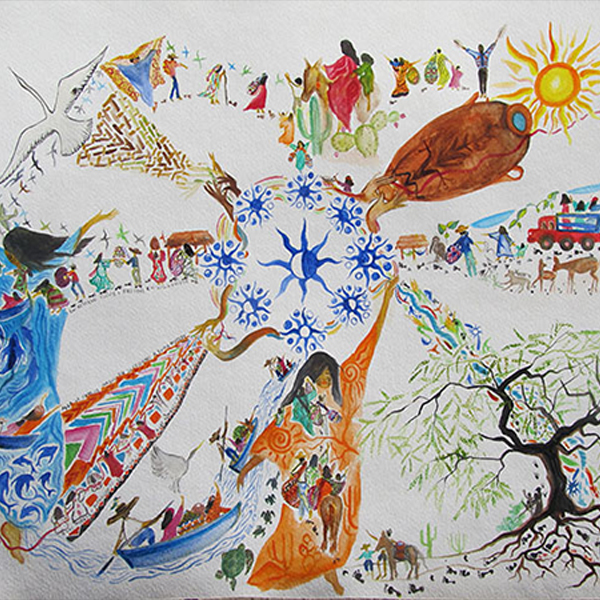 Ana Maria Vasquez creates beautifully intricate paintings and murals that tell intricately woven stories.

Her work is based in Central American traditions and mythology, and deeply rooted in social and environmental justice.

Born in Colombia, Ana Maria moved to Tampa during high school and has lived in France, Panama and Mexico, working extensively on Mexican-American border issues. Her local work includes a mural created during the pandemic using traditional fresco technique at the Academy of Ballet Arts, and murals on the previous and current facilities of Tampa's WMNF 88.5 FM. When creating public work, she often works with volunteers and children.

Ana Maria Vasquez is living in St. Petersburg, in the Kenwood Artists Enclave.

Contact bucbucdao96@gmail.com for viewings and commissions.