Frederick "Rootman" Woods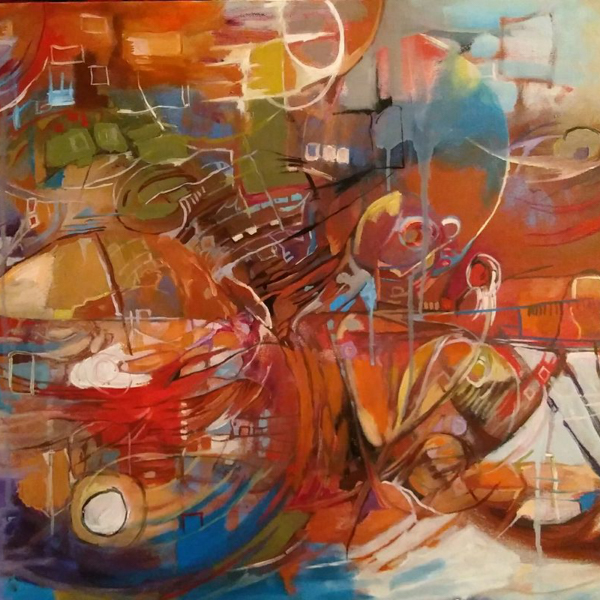 The inspiration for my paintings comes from naturally occurring designs that have stimulated my creative and spiritual forces.  It is my sincere hope that when you view my art you and I can share a moment in time together and that this experience will reflect back to us the beauty of discovery.

The intention of my art is to traverse a course that mimics life's mysteries as well as life's movement. I enjoy exploring different perspectives of everyday existence.  Particularly the subtleties of form and expressing the uniqueness of the moment through the colors they inspire within me. Over the years I have experimented with abstract ideas in terms of how shapes relate to each other and the role of negative space.  This prior study and my new emphasis on the ever-changing themes of life are expressed in my current projects.

I started as an artist at an early age by copying images out of books.  Today the moving imagery of daily living is my muse.  My work is largely self-taught and comes naturally as I paint.  The only formal facets in my art come from high school art class and a few college courses.

As an African American who grew up in rural Florida, I have developed a love for the versatility of growth and an appreciation for the hope of enlightenment.  In this "new South" the full tenure of life's vibrant emotion is played out before us, and offers us glimpse of a better tomorrow.

I would like to say thanks to the folks who have been gracious enough to share my expressions and have placed my work in numerous private and corporate collections.